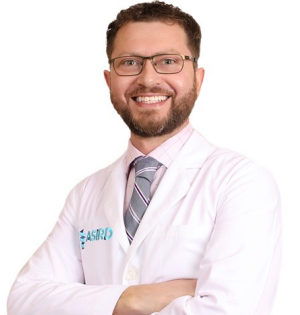 Dr. Levintov was born in Donetsk, Ukraine.
In his teens his family moved to the United States, and he attended high school in the Tampa area.
He attended the University of Florida for his undergraduate studies and received a Bachelor of Science in Food Science and Human Nutrition. After working in the dental field for many years Dr. Levintov decided to attend dental school and returned to the University of Florida to earn his doctorate.
During his time in school Dr. Levintov attended a dental mission trip to the Dominican Republic providing dental work for those in need. In his free time Dr. Levintov likes to travel and spend time outdoors surfing and skiing.