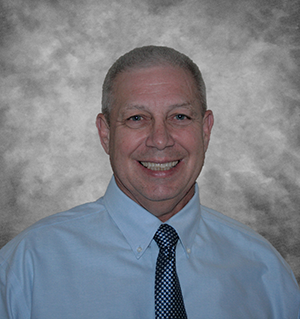 Dr. Edwards was born in the mid-western town of New Castle, Indiana and grew up in Central Indiana. Edwards is a graduate of Indiana University and attained a Bachelors of Science in chemistry from Ball State University in Muncie, Indiana.
Edwards served two years in the United States Air Force, stationed at MacDill Air Force Base in Tampa, Florida. When he is not improving the oral health of his patients, Dr. Edwards practices his golf game and woodworking.
Dr. Edwards is married to his lovely wife Cathy. Their family continues the dental tradition with their son Ryan who practices in Cumming, Georgia. Their daughter Courtney is a third grade teacher. Still very young at heart and a grandfather of two, occasionally you'll find Dr. Edwards cruising the roadways on his motorcycle.
Dr. Jim Edwards was born in the small town of New Castle, Indiana and grew up in the even smaller town of Carthage, Indiana. He enjoyed working on the family farms and local lumber yard, the delicious country-cooking and participating in baseball, basketball and track.
After graduating from high school, he attended Ball State University in Muncie, Indiana, — majoring in chemistry and pre-dental — minoring in math, biology, and baseball. While a student at Ball State, he met his wife Cathy on a "blind date"— they just celebrated their 50th wedding anniversary.
Upon acceptance to the Indiana University School of Dentistry, Jim and Cathy moved to Indianapolis where he attended dental school. Cathy worked at Riley Children's Hospital in the pediatric cardiology unit.
At the end of his sophomore year, Dr. Edwards received a scholarship from the United States Air Force. He received his commission right at the end of the Vietnam war and finished his last two years of dental school on active reserve status. During Jim's senior year, he and Cathy were blessed with the arrival of their son, Ryan. In addition, Jim was inducted into the national dental honor society Omicron Kappa Upsilon.  Upon graduation from dental school in 1976, Jim was assigned to active duty at MacDill Air Force Base in Tampa. It was a great assignment for many reasons — beautiful weather, golf! — and it just so happens that's where Cathy was born.
The Edwards family moved to Tampa, Florida, with eight-month-old Ryan, and a Chevy Vega — with NO air conditioning! That changed quickly as Mama got a new Oldsmobile with an AC unit!
Tampa was a great place to be for a short time, but Jim and Cathy wanted to raise their family in a smaller city. Ocala and horse country were calling! The Edwards family moved to Ocala and established a dental practice in Silver Spring Shores in the summer of 1978.
In a few years, the practice grew, and Dr. Timothy Hope was welcomed into the practice. Not only did the practice grow, but so did their family — a daughter, Courtney arrived!
The practice grew again in the fall of 1995, with the addition of Dr. Kevin Bailey. A new practice was started in the Summerfield area — location in front of Spruce Creek South. Thus, the beginning of Marion Dental Group. That entity has now grown to seven dentists and two locations.
Dr. Edwards is still enjoying his role in the practice—occasional golf, motorcycle riding, and playing fix-it man wherever needed.  Jim and Cathy enjoy traveling in their RV with their dog, Esther (a golden doodle).  Their son, Ryan, practices general dentistry in the city of Cumming, Georgia. Ryan's wife, Carrie, is his "go to gal" — bookkeeper receptionist!  Ryan and Carrie have two children: a son who is in his first year at the University of Alabama, and a daughter, who is a sophomore in high school. Courtney is living in Mobile, Alabama, and teaches third grade.
.