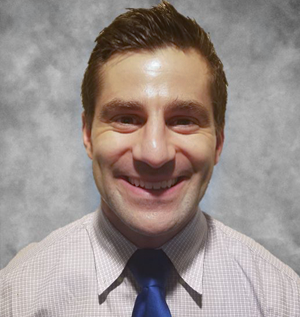 Dr. Joseph A. Sorrentino, II received a Bachelor of Science in Health and Human Performance from the University of Florida in 2010 and graduated from the University of Florida College of Dentistry in 2014.  During his undergraduate studies at Florida, Dr. Sorrentino was able to walk on the Florida Gators Football Team.  He was eventually awarded a scholarship, was a part of 2 National Title teams, and was voted as one of the five team captains for the 2009 Sugar Bowl Championship season.  
Throughout his years in dental school, and since graduating, he has completed hundreds of hours of continuing education. With his platform as both a practicing dentist and former member of the University of Florida Football Team, Dr. Sorrentino has been able to give back to the community.  During dental school, Dr. Sorrentino had the opportunity to work at a special needs dental clinic that provided care for an often neglected group of patients. He helps coach local youth sports teams, takes part in dental mission trips, acted as a keynote speaker, and participates in many other events and causes he holds near and dear.
Dr. Sorrentino spends much of his free time with his wife and son.
Educational and Professional Awards
Bachelor of Science in Health and Human Performance - University of Florida
Doctor of Dental Medicine - University of Florida College of Dentistry
L.D. Pankey Institute Annual Student Award for Excellence in Periodontology and Fixed Prosthodontics - University of Florida College of Dentistry
Academy of General Dentistry Senior Dental Award - University of Florida College of Dentistry
Other Professional Affiliations
American Dental Association
Florida Dental Association
Academy of General Dentistry
Tampa Bay Academy of General Dentistry
Continuing Education Training Completed at the Following Institutes
Oregon Health and Science University
University of Florida College of Dentistry