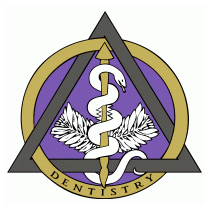 So is there a difference between the dentists with DDS and DMD after their names?
*Drumroll*
No. The DMD (Doctor of Dental Medicine) degree and the DDS (Doctor of Dental Surgery) degree have the exact same curriculum and requirements. They can perform the same procedures and it is simply dependent on which dental school the doctor graduated from.
So why the battle of acronyms to confuse the public?
The first dental school in the country was Baltimore College of Dental Surgery, established in 1840. So for about the first 20 years, all licensed dentists in the country had the suffix "DDS". In the late 1860's Harvard University established a dental school. This was to be the first dental school at a major university. They decided to bestow the degree of DMD on their graduates (the latin "Dentariae Medicinae Doctor").
Today the distribution between DDS and DMD is relatively split. Of the 58 dental schools in the country, 24 use DMD and 34 use DDS. At Marion Dental Group we have 4 DMDs and 1 DDS. All of them are ready to assist you with your dental needs.