Marion Dental Group has been offering quality family and cosmetic dentistry services to patients in Ocala, Lady Lake and the surrounding area since 1978. Although most dentists don't actively advertise it as part of their range of services, one aspect of oral hygiene that keeps patients coming back to our offices is the team's knowledge of the best way to manage having to wear dentures on a day-to-day basis.
The reality is that although most people don't envision having to wear dentures during their adult life, as we age, sometimes all of the foods and drinks we consume that are high in sugar along with challenges associated with the day-to-day maintenance of oral health can lead many to that conclusion. The good news is that in this day and age, it's not uncommon to wear dentures in a social setting and feel confident about it, and if you need a helping hand, Marion Dental Group is the place to go.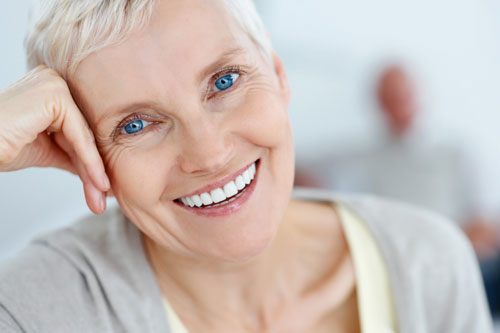 Keep in mind there's a lot you can do to give yourself a whole-mouth clean that lasts, while keeping harmful bacteria and odors away from your dentures.
Firstly, you should know that dentures actually have pores in them that absorb bacteria and everything you consume on a daily basis, so it's important to understand that regular brushing may not be enough to keep dentures clean and odour-free.
Fortunately, you can kill up to 99.9% of bacteria in your dentures by soaking them in an appropriate cleaning solution. Keep in mind that natural teeth have the added benefit of the body's immune system helping you stay healthy whereas dentures don't, making it that much more important to make proper maintenance of your dentures a habit. 
Aside from managing the care of your own dentures and steering them clear of bacteria, you should seek expert advice and treatment from Marion Dental Group. The truth about aging is that it opens you up to increased risk with your oral health, yet nearly 60% of denture wearers don't get a regular checkup at the dentist, which is important in diagnosing all kinds of potential threats to your oral health.
So, if you're noticing odors from your dentures that you can't get rid of or are having problems with red, inflamed gums, call one of our two conveniently located offices to book an appointment today. We'll teach you how to properly care for your dentures to significantly improve your oral health.